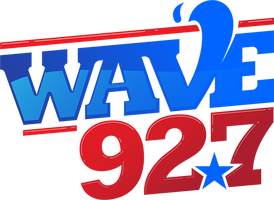 The Treasure Coast's #1 For New Country
With over 90,000 weekly listeners, Wave 92.7 has been entertaining the Treasure Coast for over 38 years. Weekday personalities include mornings with the Bobby Bones Show, followed by Eric Hunter mid-days and afternoons with Heath West. Core Artists include Luke Bryan, Carrie Underwood, Jason Aldean, Brad Paisley, Miranda Lambert, Kenny Chesney and Thomas Rhett.
As the Treasure Coast's top Country station, Wave 92.7 is the one choice the entire family can listen to. This heritage country station's listeners love outdoor activities, like boating, camping, fishing, hunting and recreational sports. Wave 92.7 is engaged in the community partnering with St. Jude, March of Dimes and the Boys and Girls Club to name a few. This station stays connected with listeners through on-air and online contesting, on-site promotions, texting and social media (Facebook/Twitter) campaigns, personality blogs and fresh content at www.wave927.com.
Call Letters: WAVW
Format: COUNTRY
Dial Position : 92.7 FM
Brand: Wave 92.7
Target Listener: Adults 25-54