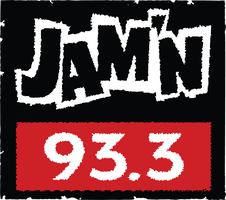 Wave 93.3, #1 for New Country
Wave 93.3 is brand new to the Palm Beaches and is a sister station to the Heritage Country station on the Treasure Coast Wave 92.7. Weekday personalities include mornings with the Bobby Bones Show, followed by Heath West in mid-days and afternoons with Eric Hunter. Core Artists include Luke Bryan, Carrie Underwood, Jason Aldean, Brad Paisley, Miranda Lambert, Kenny Chesney and Thomas Rhett.
Wave 93.3 is the choice the whole family can listen to and the listeners love outdoor activities, such as boating, camping, fishing, hunting and sports. This station stays connected with listeners through personality blogs and fresh content on www.wave933.com.
Call Letters: WZZR
Format: RNB
Dial Position : null HD2
Brand: JAM'N 93.3
Target Listener: Adults 25-54