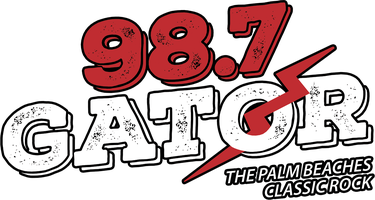 98-7 The Gater Rocks the Palm Beaches and the Treasure Coast
98-7 The Gater rocks the Palm Beaches and Treasure Coast – reaching more than 310,000 listeners weekly.
Unique local and national personalities deliver Gater's custom blend of five decades of classic rock and drive a strong personal connection, making Gater a most listened to at work destination for 25-54 adults for more than 26 years. Gater music is focused on the biggest and most important classic rock music. Core artists include Aerosmith, Led Zeppelin, Queen, Pink Floyd, Guns n' Roses, Rolling Stones, AC/DC, and Journey.
The Gater indexes at or above the market in most key qualitative categories. The listener base includes plenty of home owners looking to make a variety of improvements. Gater listeners also love to have fun at the movies, concerts, dining, motorcycles, boats, fishing and more.
The Gater is also deeply rooted in the community. Gater's annual 12 Guitars of Christmas and Bill's Bike Run toy drives are key anchor events in the Marine Corps Toys for Tots campaign, generating 16,000+ toys and additional cash donations each holiday season.
Call Letters: WKGR
Format: ROCKCLASSIC
Dial Position : 98.7 FM
Brand: 98.7 The Gator
Target Listener: Adults 25-54